The complete management app for schools.
Powerful, flexible and reliable. Acascope is everything a modern school needs. Your valuable feedback made it happen.
Get started for free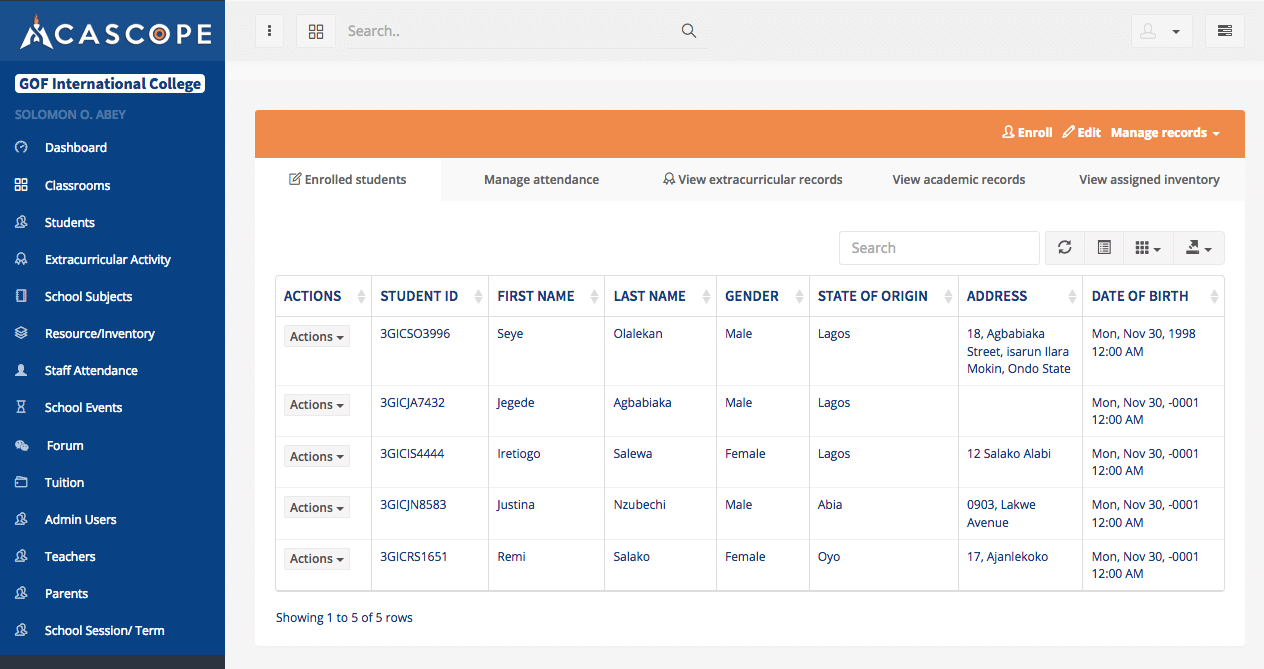 Records Management
Maintain proper class records, assign teachers and courses to classes, Compute and manage students grades, automatically generate Student's Report Cards
Realtime Notifications
Automatic Email and SMS notifications for important school events like balance reminders, mid term break reminders, school event notification, absent student notification, e.t.c
Save Time
Acascope will save you and your staff hundreds of man-hours. Start right away and automate those manual tasks leaving you with time to properly manage your school.
Premium Features
No hosting & server requirements, we are happy to host all your data securely on our platform. No hassles!!!
Acascope is a well developed school platform that addresses the core challenges faced by school administrators as well as parents, teachers and students.
Get Started Today

Professional design in a reliable UI framework! A pure joy to work with!
- Linda Moore

Awesome support! Our Web Application looks and works great!
- Bruce Edwards

Incredible value for money, highly recommended!
- Rebecca Reid
Feature Perfect Application
Our product is designed to help maximize profit and eliminates stress while improving service offering.
Most Competitive Pricing
We offer a premium solution for the most affordable rate.